Hi everyone! Today I'm sharing a card that I've wanted to do for years, but never got around to. It's a luminary easel card. The cutout is covered with vellum and, when you place a battery-operated votive behind it, you get a fantastic, eerie glow through the window!
this card
. I was thinking how cool it would look if there were rows of tombstones and hit upon the idea of scoring one so that it would lay flat when the card was closed, but could be raised up to hold the card in the open position. And it worked brilliantly! I covered the edge with a piece of ribbon that was dyed with the same colors of Distress Oxides that I used on the card front.
You can purchase the products I used at Simon Say Stamp and Amazon via the links below.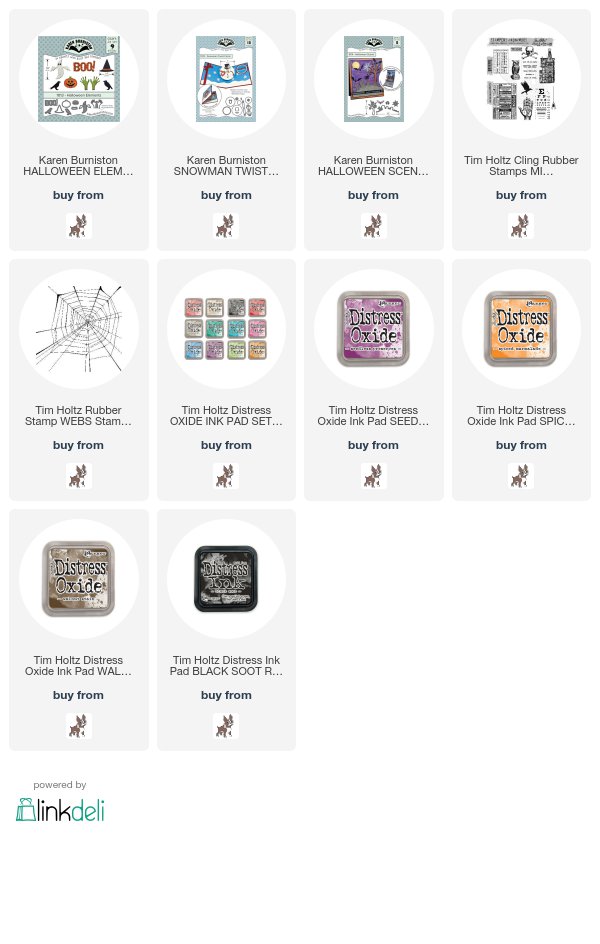 Thanks so much for stopping by today. Have a great weekend!