Hi all! I have a cute project to share with you using Karen Burniston's Gift Card Label die. I thought it would be fun to make a gift card holder that would also double as a holiday decor piece. After the gift card is removed, a photo can be inserted and displayed throughout the holiday season!
I used medium weight chipboard as a base (cut to 5" x 7") so it's super sturdy. I covered it with papers from one of Tim Holtz's older collections. The Gift Card Label was cut from kraft cardstock and adhered it to the top center of the panel, then red flourishes were adhered using the decorative dies included in the set. Along the bottom I added Tim's new log slices (so cute!) with painted letters from one of his older collections.
Here it is with the gift card removed and the photo inserted. I love this so much I think I'm keeping it for myself! :) So that it can be easily displayed, I used Tim's easel die to add an easel to the back. You could also insert it into a dollar store frame with the glass removed.
I love projects like this that can be completed in a couple of hours, yet have such a great impact and will be cherished by the recipient for years to come!
The supplies I used can be purchased at KB Riley and other stores through the links below.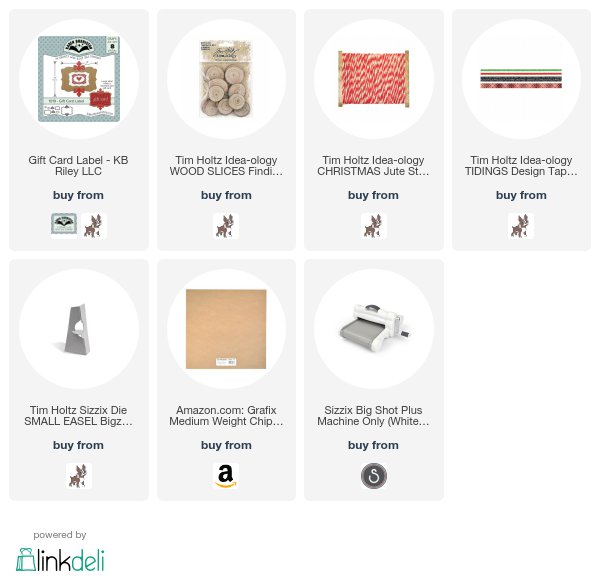 Thanks so much for stopping by today - have a great weekend!